Curating visual documentation for justice, human rights and journalism
The Sudanese Archive is a collective of human rights organizations, independent media, and engaged citizens working in Sudan to monitor and curate visual documentation related to the Sudan's uprising and other historic events. We work together to monitor and document all protests, human rights abuses and newsworthy developments, while archiving this historical footage for the future.
The Sudanese Archive gathers visual documentation from open source and primary media sources. We verify and structure this data so it can be analysed and used for reporting, advocacy and accountability purposes. We publish incident reports and are working to create a searchable database.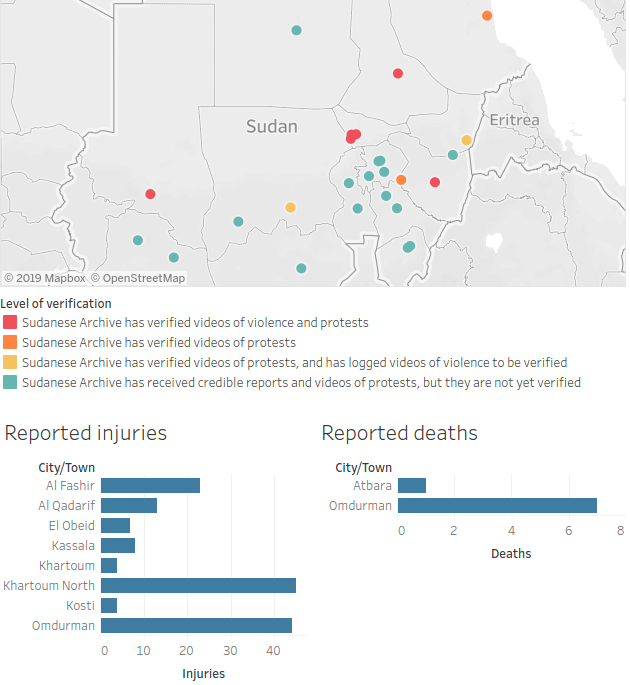 Mapping protests on June 30 in Sudan
Map of the protests held on June 30 in Sudan Mon Jul 29 2019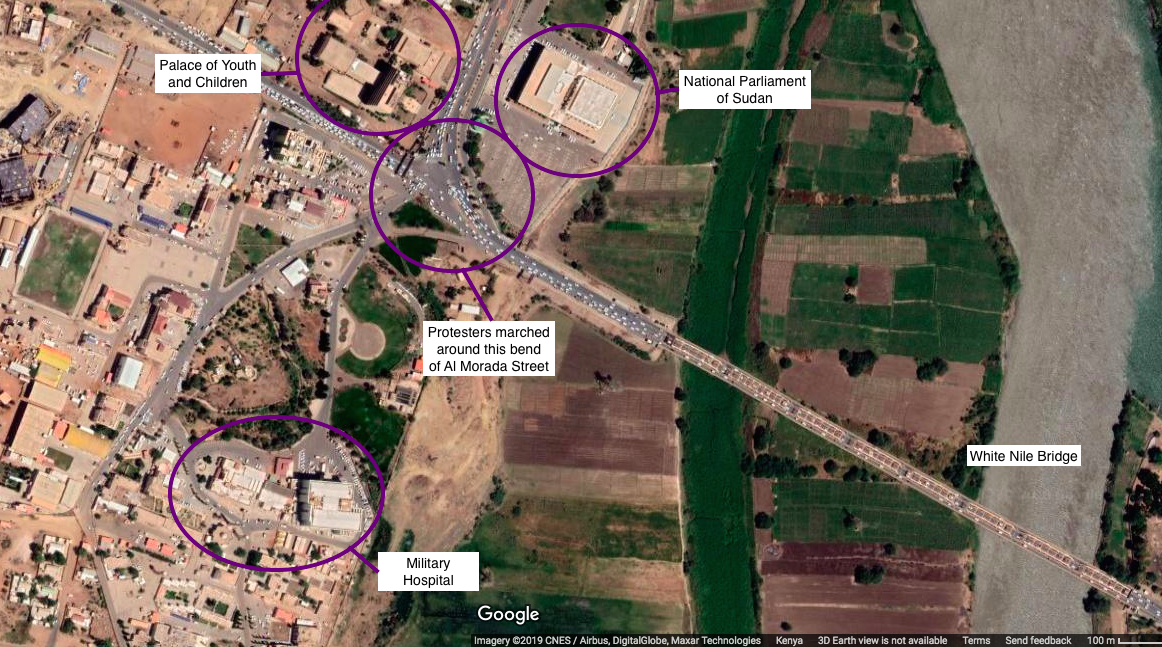 Violence against protesters in Omdurman on June 30
8 dead, more than 50 injured as a result of violence against protesters in Omdurman on June 30, 2019 Mon Aug 19 2019
Mission, context, and workflow
Open Source Tools and Methods for Open Source Investigations